Dear Members,

Please see the latest webinar from Safety & Security Asia. Registration is complimentary.
Join us on Friday, 30 April 2021 at 4.00 PM GMT+ 8 to hear from industry leaders how the security climate has changed post-Covid, and how you can navigate and circumvent the threats posed by cyber and conventional sources.
Maintaining a safe and secure environment in a post-Covid world is all about protecting lives and properties in a new environment.
As our lives and livelihoods are increasingly entwined with technology in the wake of Covid, we need to be aware of the various cyber and conventional threats that technology poses and can succumb to in order to make the necessary changes and continue operating in a safe environment.
In collaboration with ASIS International (Singapore Chapter) and our sponsor, Security Risk, we are delighted to present "Post-Covid Security Threats: Cyber or Conventional?". This is a part of a specially curated webinar series leading up to Safety & Security Asia 2021 (SSA), a part of Architecture & Building Services 2021 (ABS). This webinar is a must-attend for security and management professionals.
Sign up here:
https://docs.google.com/forms/d/e/1FAIpQLSc5Qhk6EQ1JpqJW5yifJpxT87deUxzdEuqUtXdU7TYRFbV4GA/viewform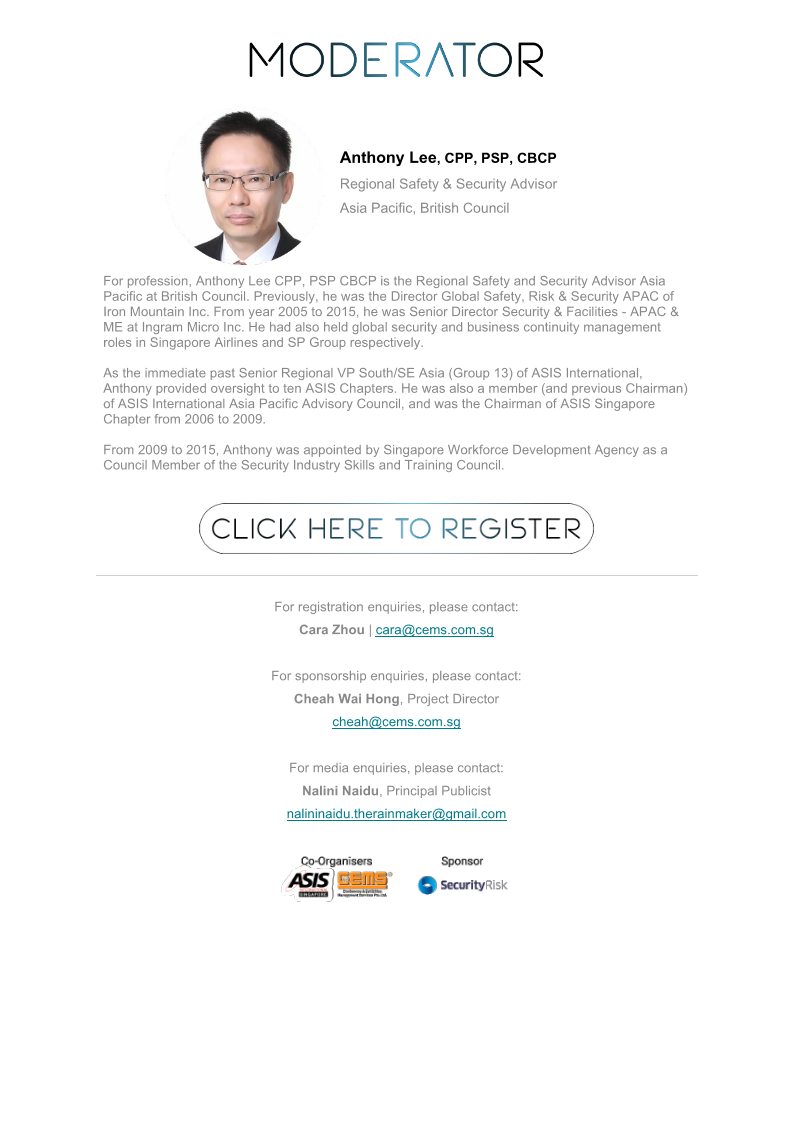 Kind Regards
Member Services
ASIS International (Singapore Chapter)